SERVICING THE TRADE

WELCOME TO GUITAR STRING MANUFACTURING
GSM specializes in OEM and private label musical strings. Our company manufactures the finest fretted instrument strings available in the U.S.A. Collectively, our staff has 35 years of string making experience. We are one of the largest musical string manufacturers in the United States providing an exceptional quality USA made product that is shipped daily all over the globe.
GSM uses only the best USA made raw materials available. Our machines have been in operation for over 35 years producing musical strings for hundreds of custom brands. There is only a hand full of string manufacturers in the United States, and over the years we have made for over 200 brands worldwide, so we know what we are doing.
Our string products are made by our expert machinists on our own custom-made machines. From standard gauging to your custom gauge sets and everything in between, GSM can satisfy your needs, from the formulation of your strings to your final brand packaging.
What does GSM manufacture?
From bulk single strings by the gross, to complete retail packaged sets, we have what you need. Electric, Acoustic, and, Bass guitar. Banjo, Mandolin, Resonator, Ukulele, and Classical guitar. We can even make custom specs strings to your needs.
What metal alloy types do you provide?
- Nickel8 - A unique blend of nickel gives these strings high output with long sustaining tone.
- Silverline Classic - Using premium nylon silk core and wrapped in silver ensures the best overall projection and brilliant tone for classical guitars.
- Bronze Masters - An excellent all-around phosphor bronze alloy 92/8 formula. The most popular choice of professionals.
- Brass Masters - Brass 80/20 formula strings offer a "middle ground" of tone, falling between the warm bronze and bright phosphor bronze tones.
Who are our customers?
If you are in business and have a business license, we can manufacture for you. Or maybe you are a touring artist and want to introduce your own brand to your fans. Guitar manufacturers looking for strings to string their guitars...we do that too.
YOU NOW HAVE A COMPANY THAT UNDERSTANDS YOUR NEEDS
What other services do you provide?
Full-color printing of your branded labels, vinyl pouch or box carton packaging, heat shrink capabilities, Custom printed string envelopes, Art and design staff on hand to complete your brand concept, warehouse storage, and drop ship offerings.
With a full-service operation, GSM does it all from start to finish. In-house graphics printing along with an extensive packaging inventory will provide you with all the options you need.
What makes you different from the competition?
No job is too small or too big for GSM. Generally, other string companies private label quantity requirements are large requiring you have to invest a ton of money into packaging. That can use up a lot of your capital just to get your company off the ground. Our low minimum order quantity limits, along with quick turn around, enables you to operate with low inventory and minimal financial investment. Once your brand starts to take off, we will grow with you! There is no need to throw tens of thousands of dollars into your new string business. Start comfortably, and we will grow together.
Installed with custom GSM strings since 2013, a versatile MIDI controller, the jamstik+ connects via Bluetooth 4.0 to your phone, tablet or computer so you can play guitar with any of the 100's of compatible MIDI apps available. It's built to the specifications of a real guitar; so learning and creating are transferable skills.
Luthier Steve Klein broke through the guitar building scene in 1967 with the first major leap forward in the design of the steel string guitar in more than a generation. Considered a pioneer, a genius, and sometimes a radical by his peers, Klein fundamentally shifted the way that players, builders, and collectors view the guitar. GSM is proud to be partnering with Klein Guitars.
LOOG AS EASY AS 1-2-3. Playing songs on guitar can be a daunting task for beginners. Loog solves this: our 3-string guitars reduce chords to the basic triad, allowing for an easier and faster learning process. With a Loog and its accompanying flashcards and app, kids can play songs on day one, feeling rewarded and encouraged to keep on playing and learning.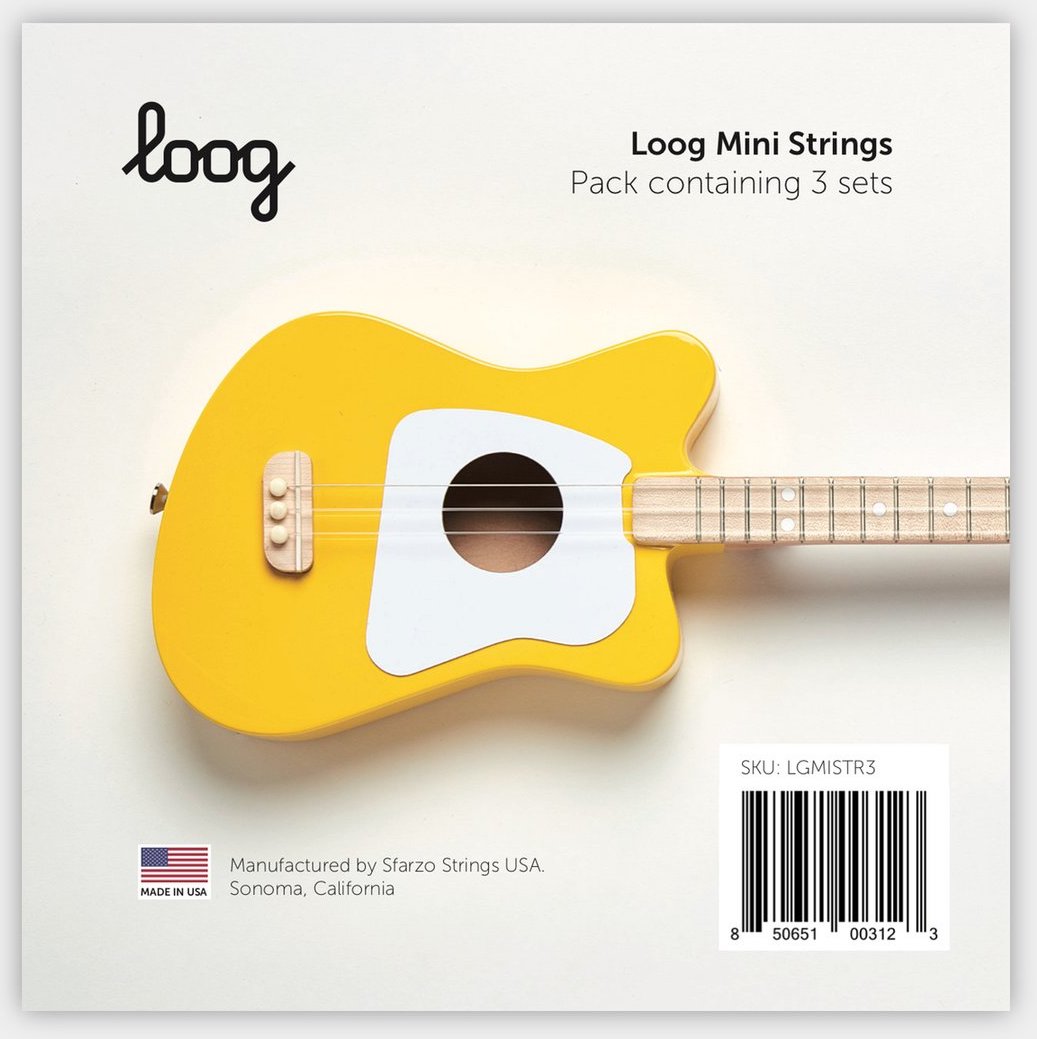 What are the benefits to branding and why should I switch from selling the name brand products?
Higher profit margins, creative control, brand loyalty, and repeat business. That's why.! Sure, you can sell the same brands your competition does, but the benefits of having your own exclusive brand of high-quality USA made strings makes it that much more exciting and that much more profitable. Just ask Blazing Guitars.
"When GSM came to me about my own private label brand, I was unsure. Then I received some samples and found the quality and sound was as good or better than the big name brands. They helped me through the art process and now I sell more of our Blazing Guitar Strings to our customers and they are loving it !." - Dan Goodall, Blazing Guitars. Walla Walla Washington.
GSM operates as your supply-chain partner getting you what you want when you want it. You choose what works for you…direct-ship, drop ship, or order as needed.
---
GSM takes pride in focusing in on your order needs from beginning to end. Your success will be our success!
---
GSM will guide you through the process from the beginning art concept to a final product. With 3 decades of being in business, we already have the experience to get you there quicker.
---
PERSONALIZED
PARTNER SERVICES
GSM takes great pride in providing each customer with personalized and consistent customer service.
---
GSM will work with your company to identify and customize your unique project.